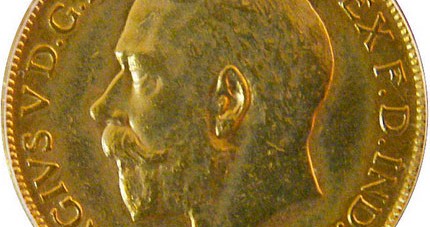 Highly desirable rarities include Newfoundland $2 pieces, and gold sovereigns.
---
In order for a coin to be considered rare, it has to satisfy two terms of evaluation. Firstly, the retail coin price and second its current value. The value of the coin mainly depends on the current value of it in the markets. What adds to the value of such rare coins is their scarcity. The scarcer a coin is, the more its value will be. Earlier in its history, Canada mainly used coins of British, American and Spanish descent. It was only in 1858 that coins were minted directly by the Royal Canadian Mint.
As a result, even today many Canadian coins are considered to be very rare. The 1911 silver dollar was described in 1970 as the 'most valuable coin in the world' by Guinness Book of Records, and owing to its rarity, was sold for $690,000 US to a Calgary dealer at an auction.
Apart from this silver coin, there are other gold coins that are considered to be very rare such as the Gold Sovereign or the Newfoundland Two Dollars. The Gold Sovereign was first issued in 1489 for Henry VII of England and was made of pure gold. The nominal face value of this coin was £1 or 20 shillings though it was mainly considered to be official bullion and so had no inscription stating its face value. The production of such gold sovereigns was discontinued in 1604 and was replaced by Laurels. In 1817, the minting of such Gold Sovereign coins was started again with the reverse of the coins having a design depicting Saint George slaying a dragon.
Another gold coin considered to be quite rare till today is the Newfoundland Two Dollars coin that had a diameter of 17.98 millimeters and weighed 3.33 grams. These Two Dollar coins were embossed with the picture of Victoria, and had the inscription 'Newfoundland' along with the saying 'By the grace of God, Queen' etched on its surface. Such Newfoundland gold coins were valued at higher rates than the gold used to manufacture many other coins during the same period.
Related Link