May 10, 2017 | Posted in Blog | By admin
Comments Off on Half of Canadians $200 Away from Broke, 31% Drowning in Debt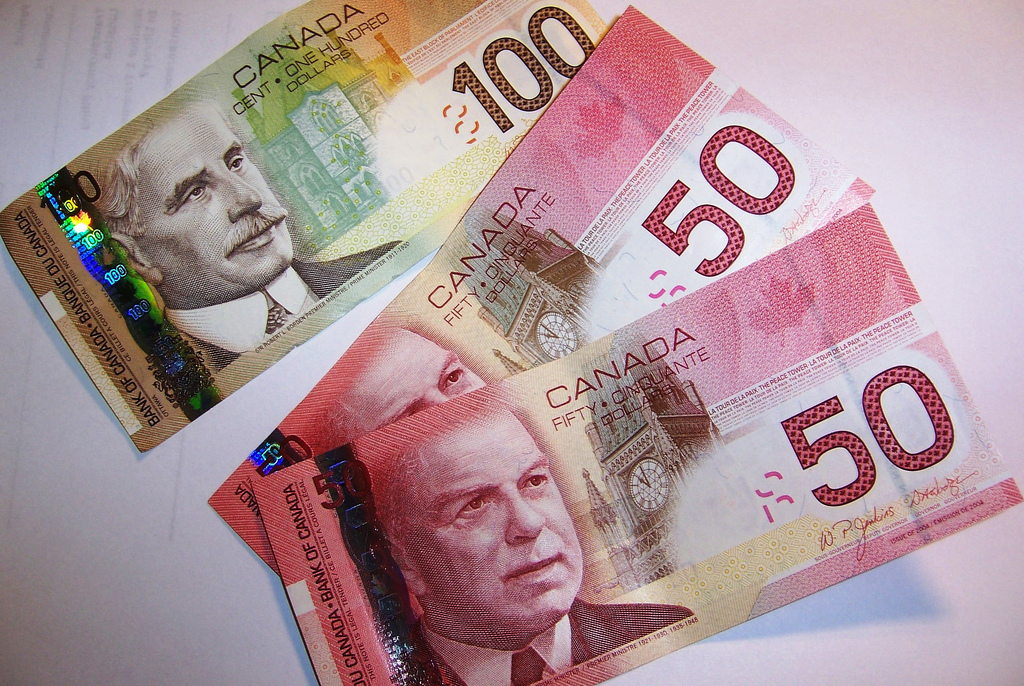 If you're a Canadian with an interest in precious metals investing, consider yourself lucky to be part of an increasingly small club.
It turns out those neighbors that seem to have it all can barely keep up with monthly bills:
More than half of Canadians are living within $200 per month of not being able to pay all their bills or meet their debt obligations, according to a recent Ipsos survey conducted on behalf of accounting firm MNP.
31 percent are sinking in debt a little more every month. 10 percent have just $100 in wiggle room.
House prices are surging, electricity and cellphone bills rank among the worlds highest; it seems Canadians pay more for everything. It's little wonder how it's gotten this bad.
However, it's a weak position to only attribute factors out of ones control. Refusal to adopt lean spending habits and questionable financial literacy are also to blame. The survey also found that "60 per cent said they don't have a firm grasp of how interest rates affect debt repayments." Not shocking in the least as you'd have to not understand compound interest to agree to it, or be very desperate.
With an uncanny ability to ignore financial red flags one wonders if even Billionaire investor Warren Buffet in the flesh could straighten them out. He's often advised:
"The most important thing to do if you find yourself in a hole is to stop digging."
When CNBC asked him what was the one thing he believed young people should be doing about money, his primary advice was to "stay away from credit cards." Paying interest on credit cards not only suggests that you are living beyond your means, but it also means that you are losing money. Both courses of action run contrary to Buffett's philosophy.
Another danger is emerging, and naturally that same uninformed 60 percent won't see it coming, though they'll feel it. Variable mortgages are about to skyrocket due to the Bank of Canada's interest rate hike.
A decision by the BoC to start lifting its key policy rate from historic lows would raise the cost of carrying debt across the country. The Bank uses interest rates, among other tools, to influence inflation and economic activity. Many economists believe it could start to raise rates in the first half of 2018, as economic growth picks up pace.
Isn't this a cruel trick? Once creditors had the people hooked on cheap credit, they found a way to switch the rules with help from their pals at BoC.
James Laird, president of brokerage firm CanWise Financial has predicted fixed rate mortgages will raise "0.20 to 0.25 of a percentage point."

This could push the spread between 5-year fixed-rate mortgages and 5-years variable-rate mortgages beyond 1 percentage point, said Laird, a threshold beyond which there is generally a sizable increase in the number of Canadians who will opt for variable rates.
Americans are a little better off, but not by much. CEO of cell phone insurer Assurant noted this on Bloomberg TV:
"The reality is, half of Americans can't afford to write a $500 check," Colberg said. We decided to look into the CEO's claim about the woeful state of US finances. What we found is that according to a recent Bankrate survey of 1,000 adults, 57% of Americans don't have enough cash to cover a mere $500 unexpected expense.
[Infowars]
Money is working against the average North American, not for them. It's a difficult cycle to stop, because it's rooted in a faulty mindset. Frugality, saving and investing isn't sexy. Photos of expensive vacations get us more likes on social media, and displays of lavish spending give us a quick fix of positive reinforcement in our image-orientated culture. Living for the now is important, but some sacrifice is required for a better future.
Warren Buffett decorated his office with Depression-era photos to remind him that even in times in prosperity you need to prepare for the worst.
Wake up Canada! If a small repair to your aging Hyundai sends your personal balance sheet into the red, it's time to break free from the herd. Stop borrowing and start investing.
--
Photo: Eric L
April 5, 2017 | Posted in Gold | By admin
Comments Off on Top 6 Significant and Rare Canadian Gold Coins
Canada has a colourful heritage in its gold coinage. On one hand the Royal Canadian Mint makes one of the most coveted gold bullion coins in modern times, and on the other Canada has a track record of circulating gold coins for very brief periods before times of radical change such as the start of WWI or the end of the gold standard.
Originally this was intended to be a top 10 list. However, the Royal Canadian Mint has consistently been issuing collectable gold coins with low mintages and hefty price tags, and only time will tell which of these more recent designs will earn a place in history. Gold coins with the potential for future greatness are listed at the very bottom under honorable mentions.
6. Canadian Gold Maple Leaf (1979-present)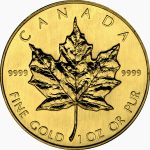 These may not be rare like many of the other coins on this list, but the Canadian Gold Maple Leaf earns its place here for exactly that reason: it's popularity and importance in the international gold bullion market. According to the 'AMPEX Top 40' products, only the Gold American Eagle and Gold Buffalo sold better, shooting ahead of even the staple South African Krugerrand.
The other claim to fame is these are the purest mainstream gold bullion coins available with a purity of .9999 since the revision in 1982.
5. The Spirit of Haida Gwaii (2007) – 10 Kg Gold Coin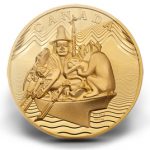 An important landmark for the Royal Canadian Mint, this was the world's first 99.999% 10-kg pure gold coin. Unlike the million dollar coin made in the same year, it was intended for public release. No more than 15 were produced.
The coin was given the second highest denomination ever by the mint at $100,000. Considering the value of the gold alone it's currently worth almost $550k CAD!
4. Canadian Gold Sovereigns (1908-1919)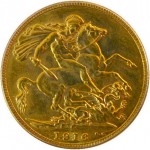 Gold sovereigns have a long history in the UK; the first were minted in 1489 during the reign of Henry VII. Over 400 years later, Canada was the first country outside Britain to issue gold sovereigns starting in 1908.
The period of minting during the rule of George V, only produced 628,152 Canadian gold sovereigns in total, making all dates rare and in some cases exceptionally scarce. There are fewer than 50 1916 C gold sovereigns still in existence, which makes it one of the rarest and thus valuable Canadian coins.
3. $5 and $10 Bank of Canada Gold Coin (1912-1914)
Historians have noted these briefly minted $5 and $10 gold coins were discontinued and yanked from circulation to stop gold from leaving Canada during World War I. Additionally this is the time Ottawa suspended the gold standard.
In 2013, The Globe and Mail reported that the conservatives had plans to melt down more than over 200,000 coins still owned by the government, and 30,000 would be sold to collectors.
2. $2 Newfoundland Gold Coin (1865-1888)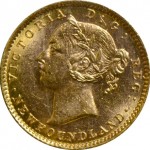 Minted intermittently during the reign of Queen Victoria, it was the only gold coin in circulation issued by a British colony. Newfoundland was self-governed so the choice to issue the coinage of their choice was done independent of the influence of the UK.
In April 2014 a Newfoundland gold coin was sold for a record high of $102,812.50 USD at a major auction in Chicago. It was a one-of-a-kind test design for the $2 Newfoundland gold coin which wasn't chosen.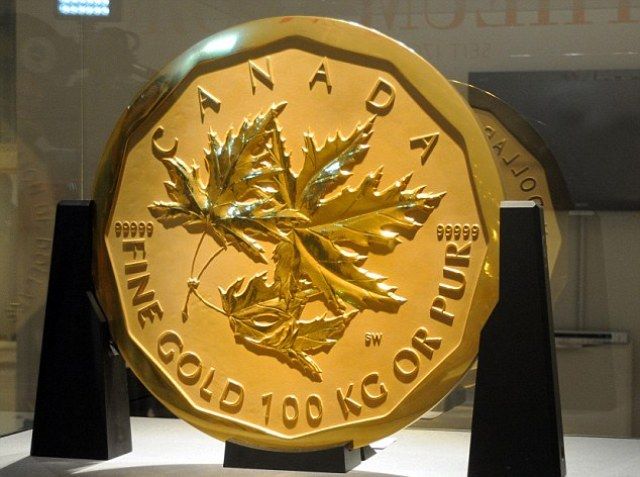 1. Million Dollar Coin (2007)
With a face value of $1-million and a true market value of at least $5-million according to current gold prices, this giant coin is the king of Canadian gold coinage.
Originally the Royal Canadian Mint made just one to promote its new line of .99999 pure Maple Leaf bullion coins. When buyers with exceptionally deep pockets showed a great interest in getting one, more were minted. Today a total of five are scattered around the world, and one is in a vault in Ottawa.
A million-dollar coin was stolen from a German museum in 2017. Thieves used a three-meter-long ladder to enter the back of the Bode, then carted it away in a wheelbarrow!
Honorable Mentions
In the Eyes of the Timber Wolf – Fourth in the series of wildlife coins with a selective enamel, it weighs in at one-kilogram and is 99.99% pure gold. Only 10 minted in 2017 with a price of $69,000.00!
A Celebration of Her Majesty's 90th Birthday – The first gold coin to feature 29 Canadian diamonds and a large AAA cabochon emerald at its center. Only 125 minted in 2016 with a price tag of $6,999.95.
90th Anniversary of the Royal Canadian Mint – Just 1,999 minted and originally sold for $999.99 in 1998.
The Golden Slipper (Flower of Prince Edward Island) – .99999 fine, only 1,990 minted and originally sold for $999.99 in 1999. Housed in a fancy gold box; no, not the real kind.
1976 22kt $100 Olympic Commemorative Gold Coin – Two versions were released, one 14kt and the other 22kt. Naturally the 22kt version is worth significantly more.
November 11, 2013 | Posted in Maple Leafs | By admin
Comments Off on Canadian Gold Maple Leafs vs American Gold Eagles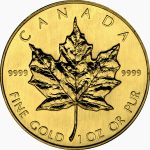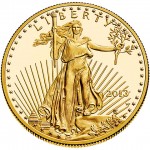 Both the Maple Leaf and American Eagle are among the most widely traded gold bullion coins in the world. You can't go wrong with either. Subtle differences based on preference and objective criteria may direct you towards one over the other.
The first and arguably most significant difference is purity. The Maple Leaf is .9999 pure gold, while the Eagle is .9167 and is the equivalent of 22kt gold.
On paper this makes the maple leaf appear to be the clear winner but purer isn't always better depending on your preferences. The Maple Leaf is more prone to wear during handling because nearly solid gold is soft as metals go. This shouldn't be an issue for most however because there is no reason to be handling bullion coins in the first place. If you wish to admire the design put it in coin capsule.
Although popular worldwide, clearly the American Eagle has a slight edge on U.S. soil when it comes to trading and desirability. The same is true of the Maple Leaf on Canadian soil. Internationally it's extremely close although the Maple Leaf may be a touch better.
Premiums over spot will also very depending on your location. The difference may seem negligible but in finance every dollar counts, especially if you buy in one part of the world and sell in another.
American Gold Eagle Facts
This coin features the same stunning figure of Liberty as the Saint-Gaudens double eagle. Miley Busiek created the reverse design of a soaring eagle in 1986; the same year the American Gold Eagle was introduced.
Face value: $50 USD
Purity: .9167
Mass: 33.930 g (1.0909 troy oz)
Diameter: 32.70 mm
Edge: Reeded
Canadian Gold Maple Leaf Facts
The reverse of the Maple Leaf was designed and first released in 1979. Obverse portrait of Queen Elizabeth II is consistent with current Canadian coinage.
Face value: $50.00 CAD
Purity: .9999
Mass: 31.1035 g (1 troy oz)
Diameter: 30.00 mm
Edge: Serrated
August 15, 2013 | Posted in Gold | By admin
Comments Off on Ron Paul on Gold Prices vs. U.S. Dollar
Former Congressman Ron Paul expresses his view that gold prices are a reflection of the state of the U.S. dollar.
Not surprisingly Ben Bernanke further mystifies the issue by stating that nobody understands exactly how gold prices are formulated.
Although Bernanke is right when looking at short-term fluctuations, from a bird's eye view he isn't telling the full story. Paul rightfully points out that gold is a good long-term identifier of the value of a currency.
In theory gold's value never changes in comparison to the goods and services you can buy with it. So for example a quarter from 1964 or earlier would buy you roughly a gallon of gas. Being composed of precious silver and copper, that same quarter will buy you a gallon of gas today. If you're still skeptical or curious, this video explains why precious metal is a true store of value in much greater detail.
August 14, 2013 | Posted in Gold | By admin
Comments Off on Gold Crash of 2013: Disaster or Opportunity?
Today Bloomberg posted an infographic outlining the recent sharp decline in gold prices and it's negative effects.
It opens with the following blurb, perfectly crafted to pull at heartstrings:
Gold's swift fall has ravaged hopes and livelihoods around the world – from the 1 million miners in Ghana who scour in the dirt, to thousands of executives and geologists at mining exploration firms that are running out of cash in Vancouver. Gone too are jobs for auditors, bankers and analysts in the finance capitals of Toronto and London. Investors who bet big and lost are shifting assets elsewhere and scaling back retirement plans.
Investors that focus on the doom and gloom here are the exactly the crowd who were hit hardest by the drop. Not only does this segment buy into the hype with vigor, but also approach investing like gamblers by attempting to beat the market.
When soaring gold prices were a hot topic in the media they bought it up, quite literally, abandoning the most basic principal of "buy low, sell high." It's all too often overcome by base inclination to side with perceived success, since "everybody loves a winner."
A prudent, long-term investor shouldn't be fazed by this shift. These types invest in precious metals, index funds, etc. at steady intervals, stay objective amidst turmoil, and most importantly don't try to beat the market.
If anything these new, lower gold prices allow the new, or long-term investor to amass gold without breaking the bank.
Now that we've entered the bear market before long we won't be hearing so much about gold and how affordable it has become. And that's exactly how the smart money lurking in the shadows behind talking heads wants it.